Kathmanduites allowed to celebrate Holi but not in groups'
March 8, 2020 | 10:04 pm&nbsp&nbsp&nbsp&nbsp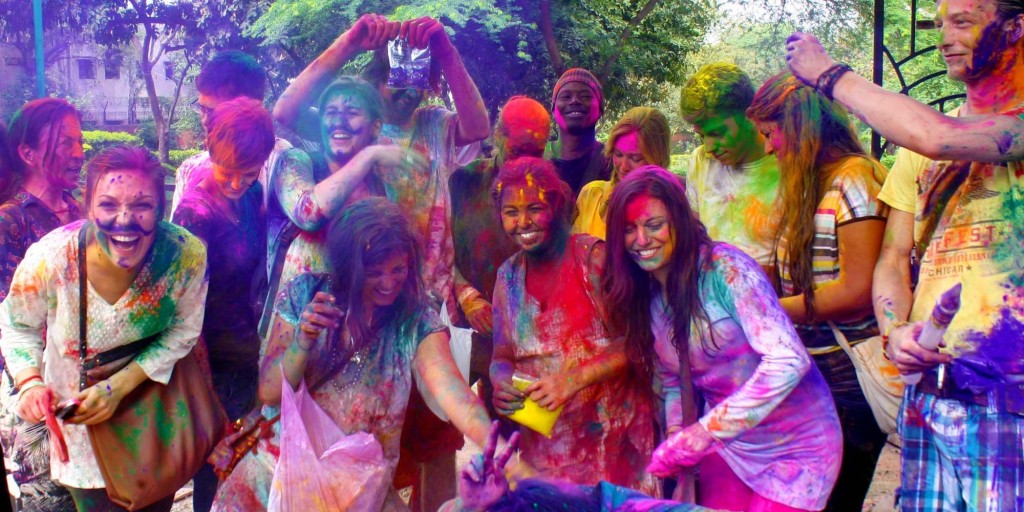 Keshab Raj Poudel / Kathmandu, Mar. 8: Janak Raj Dahal, Chief District Officer (CDO) of Kathmandu, today said, "The denizens can peacefully celebrate Holi with their families but they cannot throw waters or colors at others."
Clarifying the public confusion about the District Administration Office (DAO) preventing them to celebrate Holi, CDO Dahal said that there was no restriction on Holi celebration and the people could celebrate the festival in peaceful and disciplined manner.
However, people should not walk in groups and organise or be a part of any concert or parties, he cautioned, referring to the risk of COVID-19 infection.
Dahal requested everyone to celebrate Holi in a decent manner.
He cleared that the DAO had not disallowed people from celebrating Holi. "We only called the denizens to be alert about the global outbreak of COVID-19."
As the virus also spreads in cold and through water, we have only requested Kathmanduites to opt for preventive measures against COVID-19.
Sahakul Bahadur Thapa, Senior Superintendent of Police and Chief of Metropolitan Crime Division, said that police would be deployed for the security and for implementation of the directive issued by the DAO and Home Ministry.
The Holi celebration this year entails high risk of outbreak of the novel coronavirus, said SSP Thapa. He further requested everyone to not participate in huge groups for the celebration and to not get drenched in water.
The Ministry of Home Affairs, by releasing a press statement on Saturday, had requested everyone to celebrate Holi considering the risk of coronavirus.