PM's heath gradually improving, say doctors
March 10, 2020 | 10:07 pm&nbsp&nbsp&nbsp&nbsp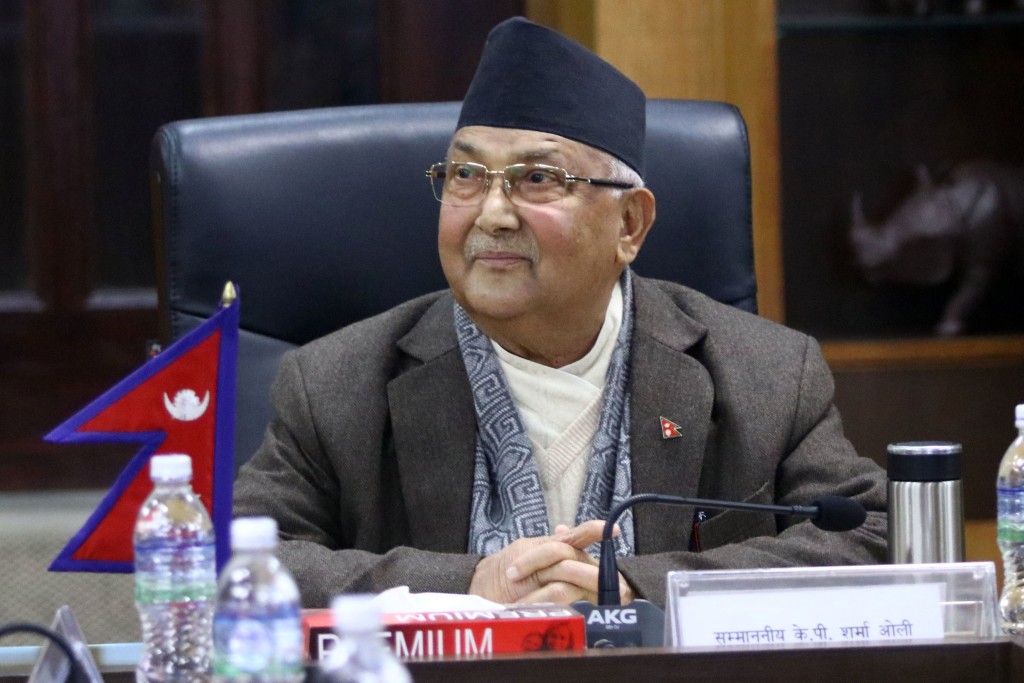 Kathmandu / Mar. 10: Prime Minister KP Sharma Oli's health condition has witnessed significant improvement.
"As the PM's health is improving and satisfactory, we will send him home in a few days," said Executive Director of the TU Teaching Hospital, Prof Dr Prem Krishna Khadga.
Speaking at a press meet held at the Hospital today at the presence of the team involved in the renal transplant of the Prime Minister, Dr Khadga said medically the Prime Minister is fit to return home today but he will be kept at the hospital for few more days at the request of the family.
Likewise, the health condition of kidney donor Samikchya Sangraula is also good and will return home along with the Prime Minister. RSS