NAST to impart training to produce sanitiser
March 13, 2020 | 8:55 pm&nbsp&nbsp&nbsp&nbsp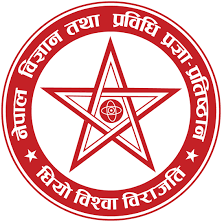 Lalitpur / Mar. 13: Scientists at Nepal Academy of Science and Technology (NAST) are to launch training to make sanitiser.
The training is going to be imparted to a person each of 29 wards of Lalitpur Metropolitan City with an objective of preventing spread of coronavirus (COVID-19) infection in Nepal.
Those who get training from NAST have to impart training to make sanitizer to others in their respective wards.
An understanding has been reached between NAST and Lalitpur Sub-Metropolis in this regard to fulfill the shortage of sanitizer in the market as well as a precaution measure to prevent COVID-19.
Senior scientist and Spokesperson of NAST, Dr Suresh Kumar Dhungel, said that they would impart training to produce sanitizer as per the standard of World Health Organisation.
Dhungel added the sanitizer produced from NAST would be different from the other sanitizers available in market and it would be produced using domestic raw materials. RSS