Women's CBO producing face mask
March 14, 2020 | 9:26 pm&nbsp&nbsp&nbsp&nbsp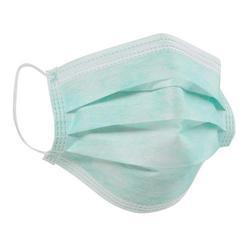 Damak / March 14: Sundar Samaj Nepal, a women-led Community-based Organization in the district has started production of face mask. The production has been initiated considering the scarcity of the same following the global outbreak of the coronavirus pandemic.
In coordination with Damak chamber of commerce and industry, the SSN is producing 500 masks daily, with the demand for it rising every day.
Currently six people are working to produce the mask and the number will be increased, said Lucky Situoula, vice-chair of the organisation.
The SSN is selling the mask at a wholesale price of Rs. 15 per piece and will be available in the market for Rs. 25 per piece. Furthermore, the organisation will be distributing the mask free of cost for the poor families.
Income from the sale of the mask will be used to support the poor and orphan children and the needy elderly. RSS