NOC says there won't be LP gas shortage
March 15, 2020 | 9:36 pm&nbsp&nbsp&nbsp&nbsp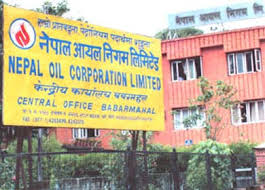 Kathmandu / Mar. 15: Nepal Oil Corporation (NOC) has said that there would not be a shortage of LP gas as 100,00 cylinders are being supplied in the market every day.
Amid fear of coronavirus (COVID-19) outbreak in Nepal, the NOC made it clear that customers do not have to worry about shortage of petroleum products including diesel, petrol and LP gas.
Speaking at the Commerce Committee of the House of Representatives, the executive director of the NOC Surendra Kumar Poudel said that 86 gas bullets entered Nepal via Raksaul on Sunday which equals to 100 thousand cylinders. "Of them, 38 are coming to Kathmandu and remaining others are for other places," said Poudel.
"Similarly, gas bullets enter Nepal via other entry points including Bhairahawa, Nepalgunj, Kakarvitta and Dhangadi."
According to Poudel, a total of 301 gas bullets had entered Nepal on Wednesday and Thursday the last week. "Although we don't have a storage facility, it's not true that there will be shortage of gas during this period," he assured.