NAST at work to publish directory of Nepali
March 16, 2020 | 9:59 pm&nbsp&nbsp&nbsp&nbsp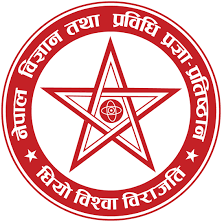 Kathmandu / Mar. 16: Nepal Academy of Science and Technology (NAST) has begun the process to publish 'who is who in science and technology directory', a directory of personal details of Nepali scientists and technicians who have done doctorate in science and technology (natural science, agriculture science, medical science, engineering, mathematics, information and technology) and acquired expertise equivalent to that, working at the governmental or non-governmental office in Nepal or abroad, it has been said.
This information was shared at a programme organised at Agriculture and Forestry University at Rampur coordinated jointly by a scientist at NAST Dr. Tirtharaj Ghimire, also a member of Directory publication committee and promotion officer at NAST Shree Jyoti Prasad Phuyal, also member secretary of the publication committee in a bid to inform of the purpose of publishing the directory.
One can fill out a form to register for the directory by clicking (http://www.nast.org.np/who is who/) at NAST's homepage www.nast.gov.np.
On the occasion, Vice-Chancellor of Agriculture and Forestry University, Prof Dr. Sharada Thapaliya said NAST's this initiative would help expose expertise of Nepali scientists and technicians living outside of the federal capital city,
Similarly, associate professor Dr. Nirajan Bhattarai suggested incorporating details of publications of Nepali scientists and technicians in the directory. RSS