We are in touch with our Ambassadors in Gulf and African Countries: Ministers Gyawali
March 23, 2020 | 9:11 pm&nbsp&nbsp&nbsp&nbsp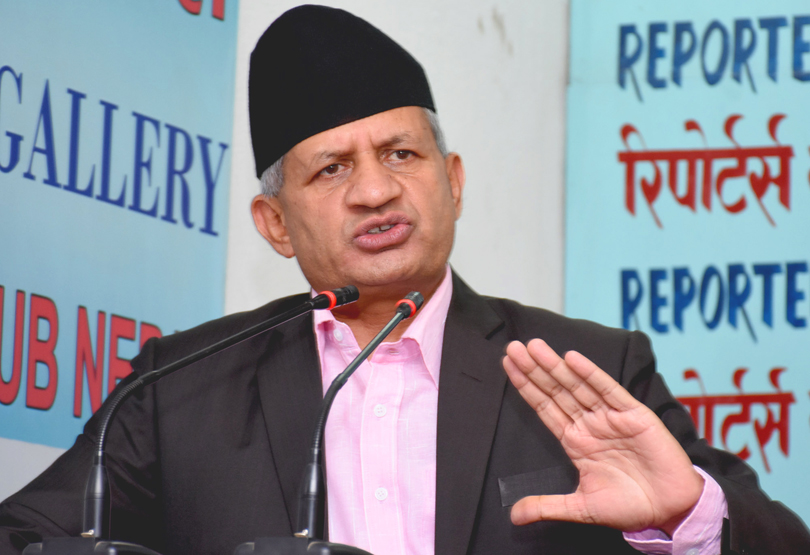 Kathmandu / Mar. 23: Foreign Minister Pradeep Kumar Gyawali and Minister for Labour, Employment and Social Security, Rameshwor Ray Yadav, jointly conducted a video conference today with Nepali ambassadors and heads of Nepali missions in the Gulf and African countries to take stock of Nepali nationals amid the fear of Covid-19 pandemic.
In the video conference, Minister Gyawali instructed the Nepali missions in the Gulf region to remain in regular contact with the Nepali nationals and advise them to stay safe by taking precautions.
Minister Gyawali also urged the Nepali missions to direct the Nepalis residing in the Western Asian and African countries to follow health protocols of the host governments.
According to the twitter handle of the Ministry of Foreign Affairs, Foreign Minister Gyawali also instructed the ambassadors to urge the Nepali nationals not to panic but take preventive measures against the spread of the virus pandemic.