Tourism entrepreneurs demand programmes to salvage tourism sector
May 20, 2020 | 9:13 pm&nbsp&nbsp&nbsp&nbsp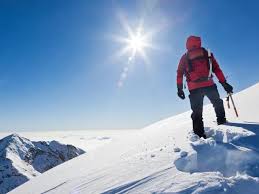 Kathmandu / May 20: The tourism organizations and entrepreneurs have demanded with the government to allocate budget to salvage tourism sector, stating that the tourism sector in the country was worst hit by the COVID-19.
Issuing a press statement today, various 12 tourism organizations and the tourism entrepreneurs urged the government to address their demands through the budget for the next fiscal year 2020/21.
They have expressed their concern that due to COVID-19 and its fallout, investments worth trillions would be at loss and it would push tourism sector on the brink of collapse.
Demanding short-term and long terms programmes in the imminent budget for the new fiscal year, they appealed to the government to play the role of tourism-friendly patron and help revitalize the sector which contributes around 3 per cent to the country's GDP.
"Although the newly released policies and programmes have introduced a slew of new plans and programmes, there was not any plans nor any programmes to salvage the tourism entrepreneurs which has cast gloom and despair among us," read the statement.
Nepal Association of Tours and Travel Agents (NATA), Trekking Agencies Associations of Nepal (TAAN), Hotel Association of Nepal (HAN) and Nepal Mountaineering Association among others jointly appealed to the government to come to their rescue. They demanded a relief package worth Rs 20 billion to ensure professional safety of the staffers in the tourism sector.RSS