Nepal supports China's efforts to Maintain law and order in Hong Kong
June 3, 2020 | 10:07 pm&nbsp&nbsp&nbsp&nbsp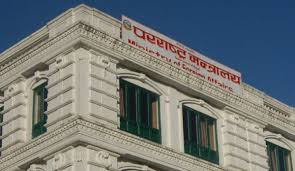 Kathmandu /June 3: Nepal has expressed support for China's efforts to maintain law and order in Hong Kong.
"Nepal reiterates its one China policy and considers Hong Kong as an integral part of the People's Republic of China. Maintenance of peace, law and order is a primary responsibility of a nation. Nepal believes in non-interference in the internal affairs of any country and supports China's efforts to maintain law and order in Hong Kong," said official spokesperson of the Ministry of Foreign Affairs on Wednesday, Bharat Raj Paudyal, responding to media queries on Nepal's position on National Security Law for Hong Kong.
In the recently held session of the National People's Congress (NPC), China's legislature, a decision was adopted on establishing and improving the legal system and enforcement mechanisms for safeguarding national security in the Hong Kong Special Autonomous Region.
China has been making it clear that the new law will protect the law-abiding Hong Kong citizens, guarantee the legitimate rights and interests of Hong Kong residents and foreign institutions and personnel in Hong Kong. It has no impact on Hong Kong's high degree of autonomy and the rights and freedoms of Hong Kong residents, and will improve Hong Kong's legal system and bring more stability, stronger rule of law and a better business environment to Hong Kong.
However, the US has criticized China's move and threatened to impose sanctions on China and cut all special previlleges attached to Hong Kong by the US with regard to trade and investment.