Only critically-ill COVID-19 patients will be admitted to hospital: Health Minister Dhakal
June 3, 2020 | 10:07 pm&nbsp&nbsp&nbsp&nbsp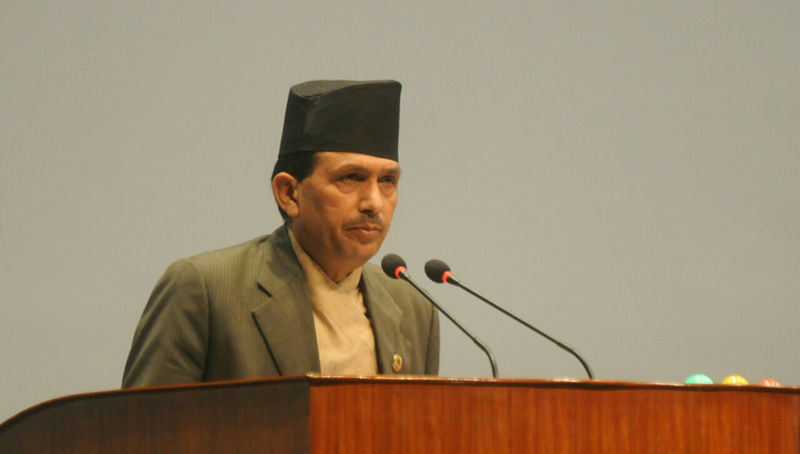 Kathmandu / June 3: As the total number of COVID-19 cases in the country exceeds 2,000, Minister for Health and Population Bhanu Bhakta Dhakal has said that only those patients, who require oxygen and ventilators, would be admitted at the hospitals for treatment.
Minister Dhakal said the decision was made as international reports show that about 80% of infected people are in a mild state. "We came up with this decision to refrain from an overwhelming number of patients admitted in the hospital so that the ones in severe condition can easily access hospital and treatment facilities", the minister said.
Addressing a function organized by the Health Environment Climate Action Foundation at the Health Ministry on Wednesday to hand over medical essentials to the government, Minister Dhakal said that the patients who do not require oxygen and ventilators will be kept in separate isolation wards.
The Foundation handed over 30 units of ventilator along with essential medical supplies worth Rs 170 million to the ministry.
Addressing the function, Minister Dhakal also said that a total of 15,000 people are predicted to be infected with the virus over time. He said that the government is working to ensure that treatment is provided to at least five percent of them at the hospitals that are equipped with ventilators.