Mahanth Thakur and Upendra Yadav named as chairmen duo of Janata Samajwadi Party
June 7, 2020 | 10:23 pm&nbsp&nbsp&nbsp&nbsp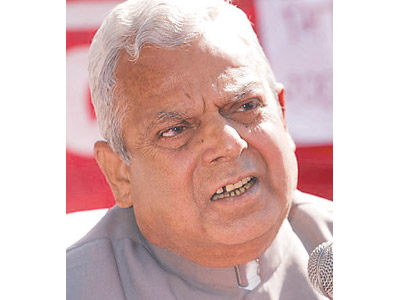 Kathmandu / June 7: Socialist Party Nepal and Rastriya Janata Party have with due official processes registered application to unify their parties in the Election Commission today.
They have named their unified new party as Janata Samajwadi Party (people's socialist party).
The new party, JSP, will have chairmen duo, Mahanth Thakur and Upendra Yadav. As senior leaders of the party, Ashok Rai, Dr. Baburam Bhattarai and Rajendra Mahato have been selected.
The Election Commission will take a decision on the application for the merger of the parties and formation of the new one by studying the submitted documents and through a meeting of the commissioners.
Earlier, on April 23, the two parties had notified the Election Commission about their decision to merge their parties and name the new party as Janata Samajwadi Party.