'Physical infrastructure sector gets budget considering balance among states'
June 8, 2020 | 9:55 pm&nbsp&nbsp&nbsp&nbsp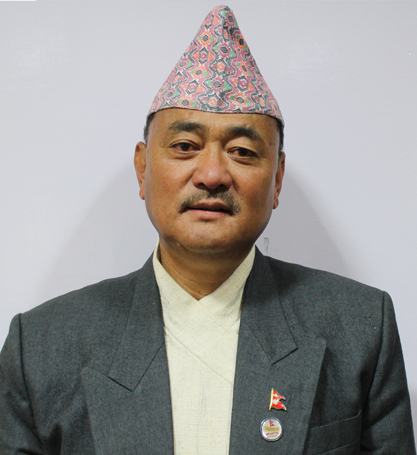 Kathmandu / June 8: Minister for Physical Infrastructure and Transport Basanta Kumar Nembang said the appropriation bill for the upcoming fiscal year 2020/21 has proportionally distributed budget keeping into consideration the balance among the states.
He said this while responding to the queries put forth on various headings of Ministry of Physical Infrastructure under the appropriation bill in today's meeting of the House of Representatives.
The budget ceiling has decreased, he said, adding additional new projects have not been included in the upcoming fiscal year's budget to give priority to continue the ongoing projects. He further shared that the physical infrastructure sector has witnessed reduction of budget appropriation by Rs 22 billion for the upcoming fiscal year than that of the current fiscal due to the COVID-19 ramification.
He however clarified that a meager of new projects such as Kechana-Kanchanjunga tourism road, Tamor corridor, Mirchaiya-Katari-Ghurmi-Salleri, constituency area strategic road have been included in the budget despite critical time. Likewise, adequate attention has been placed with proper budgeting to complete the national pride projects in the given time.
Giving continuity to 80 highways which are operational since long, the task of upgrading the East-West Highway as a four-lane road would be kicked off, the minister said. Efforts have been reflected in the budget to upgrade the section from Kakadbhitta of Jhapa to Butwal of Rupandehi, he added.
The Terai-Madhes infrastructure special programme and road infrastructure development programme would be expanded in all electoral constituencies, he said, adding budget ahs been allotted for expediting the construction process of Nagdhunga and Siddhartha tunnel highway and for carrying out feasibility study for the construction of other seven tunnel highways.
Among other areas receiving budgetary allocation include underpass and flyover in the Kathmandu Valley, continuity to East-West railway and preparation of detail project report for the construction of Kathmandu-Kerung and Kthmandu Raxaul railways.