20 private labs express interest for PCR test
June 12, 2020 | 8:56 pm&nbsp&nbsp&nbsp&nbsp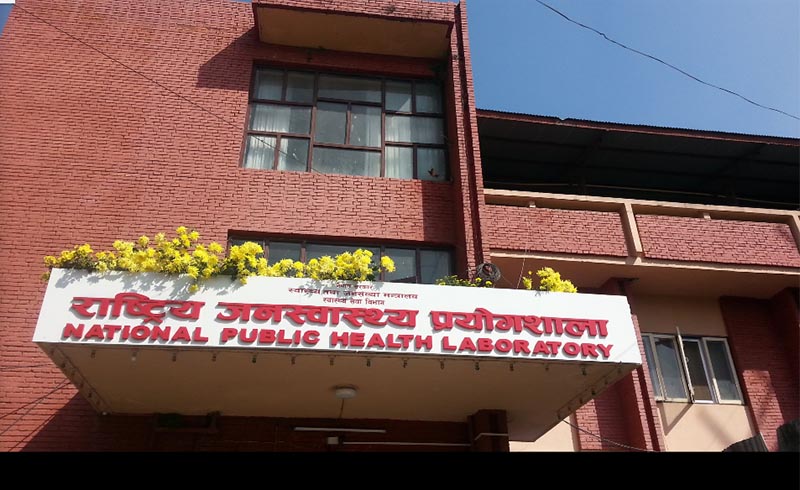 Kathmandu, June 12: Following the announcement of bid proposal by National Public Health Laboratory (NPHL) for interested private laboratories to conduct PCR test of COVID-19, about 20 private firms, laboratories and hospitals, have expressed willingness to run the PCR test.
Dr. Runa Jha, director of the NPHL, informed that nine laboratories which had PCR machine had submitted letter of intent in response to the announcement of bid proposal by the NPHL.
Other 11 laboratories and hospitals which do not have PCR machine at present have also shown interest and submit proposal saying if they are granted permission, they will purchase the machine within a month and start the PCR test within two months, according to Rajesh Kumar Gupta, NPHL information officer.
Of the nine laboratories, three have said they have kit at hand and can start the test immediately while six others have said they are ready to purchase kit if they are granted permission to do the PCR test, said Dr. Jha.
The NPHL had issued the notice for proposal bid on June 4 giving a week's deadline to submit the proposal.
"Laboratories have shown interest to conduct the PCR test as per our proposal," said director Dr. Jha, "We will grant permission to them after reviewing their proposal for the COVID-19 PCR test very soon."
Once the private labs are permitted to run PCR test, individuals willing to get tested can do so by paying the fee. Presently, 21 government laboratories across the country are carrying out the test free of cost.
NPHL director Dr. Jha said the private laboratories would be granted permission after the Health and Population Ministry finalises the quality and standard for the PCR test in private labs. RSS