Local level's permission mandatory to enter Kathmandu valley
June 14, 2020 | 9:35 pm&nbsp&nbsp&nbsp&nbsp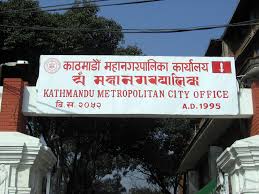 Kathmandu / June 14: In its attempt to stop the spread of coronavirus, provision of permission paper from the local level of residence is made mandatory to those people expecting to arrive in Kathmandu valley.
According to District Administration Office, Kathmandu, anyone wishing to travel to the valley should lodge an application in the district administration office of the districts concerned after getting permission from the local government.
After receiving such permission from the local level, the details should be forwarded to the administration in Kathmandu from the concerned district administration offices.
Following the analysis of risk of the infection and relevancy of the travels from the Kathmandu administration, concerned offices will provide documents for the travelers.
Issuing a notice today, the District Administration Office, Kathmandu, said that such a provision was done as per the decision of the Council of Ministers taken on June 10 and the Home Ministry's directive on June 12.
Likewise, the travelers should submit an application in the District Administration Office, Kathmandu, along with documents with purposes if anyone has due reasons to travel out from Kathmandu. RSS