Supreme Court refuses govt's plea to review interim order on tax collection
June 15, 2020 | 8:55 pm&nbsp&nbsp&nbsp&nbsp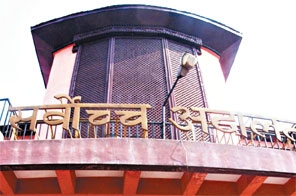 Kathmandu / June 15: The Supreme Court on Monday refused the government's plea to review an interim order that the apex judicial body had issued against the government's recent decision on tax clearance. With the new decision into effect, the government can now collect the tax dues only within 30 days of officially lifting the lockdown.
The joint bench of the Chief Justice Cholendra Shumsher JB Rana and Justice Prakash Kumar Dhungana turned down the government's request to review the interim order of the Supreme Court.
Issuing a public notice on June 2, the government ordered businesses and individuals to clear their taxes and file returns of the current fiscal year by June 7. The government later extended this deadline to June 21 following intense criticism by the business community who cited the closure of industries, work, trade and all business enterprises due to the lockdown for their inability to abide by the government's notice.
Going against the government's firm decision on the tax collection deadline, the Supreme Court last week issued an interim order to the government to make the necessary arrangements for paying taxes within 30 days from the date when the lockdown is fully relaxed. However, the Ministry of Finance last Friday filed a petition at the Supreme Court seeking to vacate the apex court's order that stayed the government's decision.
The government faces a big setback to manage financial resources for its recurrent expenditure due to the Supreme Court's new decision. Coming under extreme pressure to manage the funds, the government had sought the Supreme Court to consider some flexibility in the collection of tax dues.
Currently, the government is having a cash crunch to manage even its immediate liabilities due to a heavy fall in revenue collection during the nationwide lockdown. Speaking at the Federal Parliament on Sunday, Finance Minister Yuba Raj Khatiwada said that the government currently needs an average of Rs 40 billion a month to meet its mandatory liabilities while the volume of revenue collection is hardly sufficient to meet the recurrent expenditure.