National pride projects to be completed on time: Minister Nembang
June 17, 2020 | 10:09 pm&nbsp&nbsp&nbsp&nbsp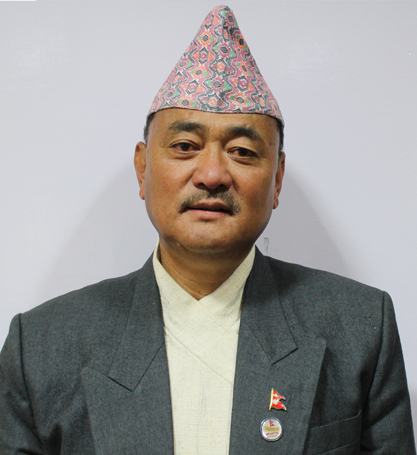 Kathmandu / June 17: Minister for Physical Infrastructures and Transport, Basanta Kumar Nembang has assured that the national pride projects would be completed on time even though the ministry's budget was slashed due to coronavirus effect. As he said, additional budget will be demanded to conclude the projects on time.
In his replies to the queries concerning the Ministry raised in course of the deliberations over the Appropriation Bill-2077 BS, he expressed his confidence that the big projects of national pride would be accomplished by the end of 2079/80 BS. "The government has attached priority to the Postal Highway, Madan Bhandari Highway, Mid-Hill Highway and Fast Track and other road projects in the budget for the upcoming fiscal year. Road projects of short-term, mid-term and long-term importance have been identified" he shared.
Similarly, the government aimed to go with the road connectivity project having tri-country importance. Besides, the construction of tunnel routes is on the priority of the government.
As he informed the session, a railway project was launched as a new dimension in the country's transport sector. "Construction of the Kakarvitta-Gaddachauki electric railway has begun with the realisation that it is necessary for the country. Processes have begun for Kathmandu-Raxaul and Kerung-Kathmandu railways in coordination with neighbouring countries China and India."
According to him, the government expects to see the operation of Jayanagar-Janakpur railway service in the upcoming fiscal. The session was told that even a penny had not been deducted from the budget of last year to conclude the Mahakali corridor up to Tinkar.
According to him, the Tarai-Madhes road infrastructure programme which was missed in past years has been included in the upcoming budget keeping in mind the importance of regional proportional development. Electoral constituency road construction programme will be implemented in 165 electoral constituencies from the upcoming fiscal year. Besides, the construction of intra-constituencies and intra-districts strategic routes has started from the current fiscal year.
Presently, 1,500 bridges are under-construction throughout the country and their completion within a year is not possible. As he said, expected results were achieved in the road and bridge repairing last year, but it is to be affected by coronavirus crisis in the next fiscal year. RSS