Effective diplomatic channel needed to resolve border dispute: Leader Shrestha
June 18, 2020 | 9:16 pm&nbsp&nbsp&nbsp&nbsp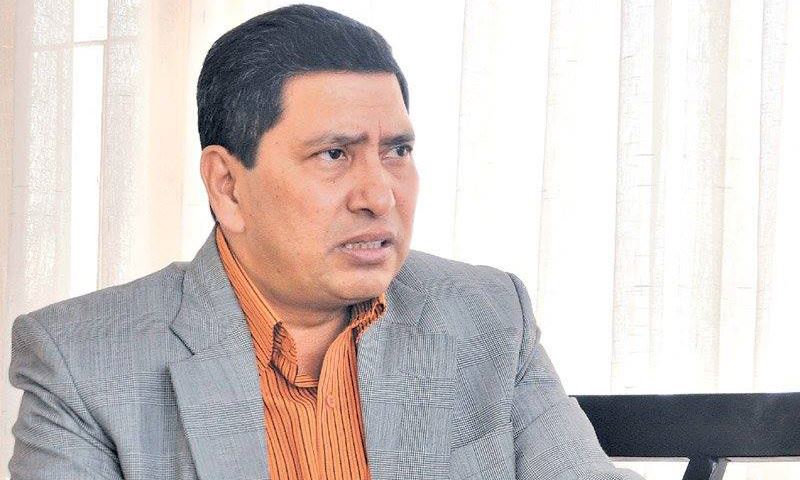 Kathmandu / June 18 : Lawmakers representing different political parties have shown same stance on national sovereignty and national interest in the meeting of the National Assembly (NA) today.
Taking part in the clause-wise discussion on the Constitution of Nepal (2nd amendment) Bill, lawmakers have stressed the need of adopting effective diplomatic channel to return the encroached territory back to Nepal.
The government had recently tabled the amendment bill to update the country's emblem by incorporating Lipulek, Kalapani and Limpiyadhura. Earlier, the bill was unanimously passed by the House of Representatives. The Indian side had unilaterally constructed and inaugurated a link road to China's Mansarobar, an autonomous region of China via Nepali territory.
Taking part in the discussion at today's meeting, ruling Nepal Communist Party (NCP) lawmaker Narayan Kaji Shrestha argued that the single stance was utmost to resolve such issue adding that it was not time to blame others.
Leader Shrestha, also former Foreign Affairs Minister, said this agenda should be addressed with high priority as conducive environment was created amongst all for the same. He claimed that the Limpiyadhura was the origin of Kali river therefore there was no confusion on the sovereign rights of Nepal on Limpiyadhura, Kalapani and Lipulek.
He stressed on strong and effective diplomatic talks to resolve the issue. Shrestha argued that the hegemonic behaviour of India was not tolerable to Nepal urging India to sit for talks.
Leader Shrestha also urged India to submit evidences if she had to prove that these territories belonged to India.
NCP lawmaker Khimlal Bhattarai urged India not to show its big brother attitude and highhandedness in bilateral issue.
Parliamentarians press for separate quarantine facility for women
The parliamentarians speaking in zero hour of today's meeting of House of Representatives have called for arranging a separate quarantine facility for COVID-19 suspected women in the wake of growing cases of violence against women in such facilities.
They also drew the attention of the government to deploy female police personnel to those quarantine facilities to ensure a safe environment for women.
Nirudevi Pal asserted that there were rising cases of violence against women in the quarantine facilities. Thus, she demanded a safe space for women in the quarantine.
Similarly, Pabitra Kharel Niraula, Naramaya Dhaka, Parbati DC Chaudhary, Purna Kumari Subedii among others female parliamentarians condemned the incident of rape against a woman in Lamki, Kailal's quarantine and demanded stern action against the culprit.
They univocally underscored the need to build a separate quarantine facility for women.
The other parliamentarians drew the attention of the government towards shortage of test-kits in State No 2, State No 5 and Karnali State which had caused delay for the timely diagnosis of the infection among the people thereby further risking them to the deadly coronavirus. RSS