Consciousness-based vedic education to be promoted
June 19, 2020 | 10:23 pm&nbsp&nbsp&nbsp&nbsp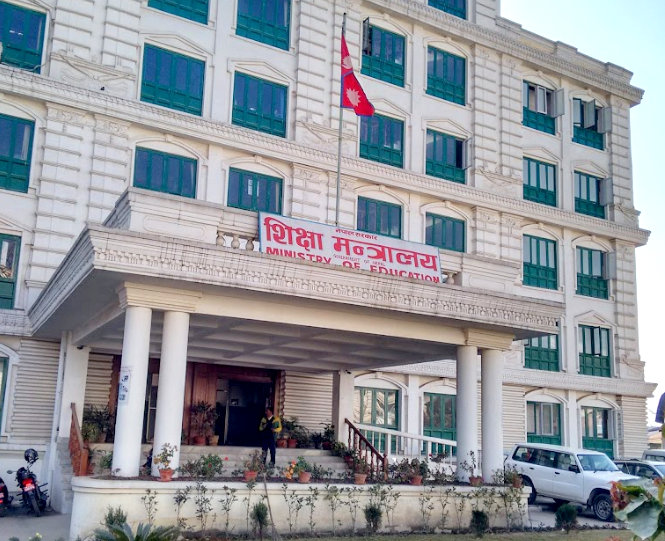 Kathmandu / June 19 : A movement has begun for establishing the Gurukul, community and institutional schools as centres of learning for consciousness-based Vedic education.
In this connection, a 16-day basic training on 'consciousness-based Vedic education' has been imparted to 90 people including the transcendental meditation instructors and teachers working at the Gurukul schools and other schools. The training is organised by the Nepal Maharshi Vedic Foundation. The training was conducted through Zoom online meeting.
Addressing the concluding session of the training, Foundation president Deepak Prakash Banskota said the Consciousness Based Education (CBE) is one among the 12 programmes related to the oriental philosophy being promoted by the Santa Maharishi Mahesh Yogi.
According to Banskota, the CBE was started in Gurukul schools and schools in Nepal seven years back in 2070 BS and it would now be expanded nation-wide. CBE is attracting the attention of students in other countries as well. He said CBE helps instil morality in students promoting peace and non-violence.
The concept of 'world peace nation' has been established after the inspired by the Yogi who propounded the Worldwide Vedic Movement.
The Foundation has also been conducting the 'Vedic Rudrabhisek Mahayagya' in several countries including Nepal, India, America and Switzerland with the resolution of establishing global peace.
The Foundation stated that the World Peace Nation campaign will conduct CBE on law, education, health, agriculture, economics, administration, Vaastu, defence, communication, music and art, religion and culture and political science as the best policy in line with the guidance given by the Yogi.
Foundation's Gurukul inspector Avimanyu Nepal said CBE is currently running in 88 Gurukul schools throughout the country. Transcendental meditation as well as 'dhyana siddhi' programme has also been implemented.
Kingsley Brooks, who looks after the Asia and South Asia region of the Worldwide Vedic Campaign, said 10 thousand Vedic pundits would be mobilised in at least 400 Gurukul schools in Nepal for implementation of CBE.
He said the construction of a building and other infrastructures for operating a Gurukul college has reached the final stages of completion at Champadevi of Dakshinkali municipality-1 in Kathmandu.
Various structures including havana kunda, five buildings (including administrative and training building) and boarding facilities for Vedic pundits are being constructed on 27 ropanis area at Champadevi. RSS