NRNA urges for prompt passage of law on NRN Citizenship
October 5, 2020 | 10:23 pm&nbsp&nbsp&nbsp&nbsp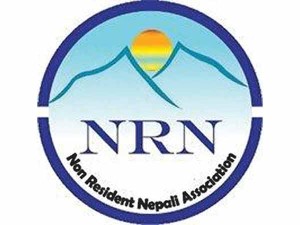 Kathmandu / Oct. 5 : The 13th European Meeting and Second Knowledge Conference of the Non-Resident Nepalis Association (NRNA) has urged the parliament on the need of passing the Act Related to the Non-Resident Nepalis' Citizenship at the earliest.
The conference held on October 3 and 4 has called upon all the lawmakers and the major political parties to pass the Act with the provision of connecting the future generation of NRNs with Nepal, reflecting the theme 'once a Nepali, always a Nepali'.
The Act has been passed by the State Affairs Committee of the federal parliament and it is now under consideration of the parliament.
The meeting and the conference were held virtually under the theme of 'Skills and Knowledge for the Motherland, Our Campaign for Voice of Women and Youth'.
Various sessions as the 11th European women assembly, the youth conference and contemporary topics were organized as part of the conference.
Minister for Culture, Tourism and Civil Aviation, Yogesh Kumar Bhattarai, had inaugurated the conference and it was attended by Nepali Congress joint general secretary Dr Prakash Sharan Mahat, the Minister for Education, Science and Technology Giriraj Mani Pokharel, NCP leader Dr Gangalal Tuladhar, Nepali Congress leader Gagan Kumar Thapa, Nepali ambassadors, the central leaders of NRNA, NRNA former presidents, representatives of various social organizations based in Europe, journalists and NRNs.
The Conference has urged all the NRNA communities to stay safe as the experts have been warning of a 'second wave' of coronavirus pandemic in Europe.
It has also pledged to implement the agreement establishing a Rs 10 billion investment fund on behalf the NRNA for the infrastructure sector of Nepal.