Health Minister consults with hospital directors to make integrated fight against Covid
October 6, 2020 | 8:15 pm&nbsp&nbsp&nbsp&nbsp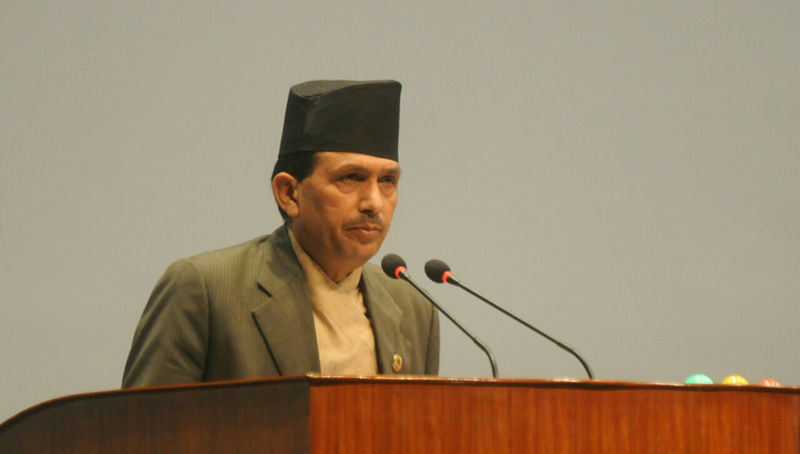 Kathmandu / Oct. 6 : Minister for Health and Population, Bhanubhakta Dhakal has held discussions with COVID-19 hospital directors by virtual medium today.
On the occasion, he acquired information on the problems faced and regular works carried out by doctors, nurses and health workers, among other human resources working at the front line in the prevention and control of COVID-19 and treatment of the infected persons. The Minister also learnt about their expectations from the Health Ministry.
The Health Minister said all should be encouraged to adopt lifestyle with precaution in the context of no concrete treatment in sight, stressing that coronavirus pandemic could be stemmed and controlled with the cooperation of all.
Pointing out the possibility of further increased risk of COVID-19 due to likely crowding in the festivals which are drawing closer, he directed the hospital directors to do everything possible from their side in providing medical treatment to the infected citizens.
Minister Dhakal pledged that the government would not allow shortage of health equipment and goods including PPEs and instructed the hospitals to carry out works so that no patient is turned away from the hospital gate.
Twenty-five hospital directors had participated in the virtual discussions. They had talked about the problems faced due to COVID-19, the works they have been carrying out at present and the Ministry's immediate responsibilities, among other topics.
The Health Minister has been regularly consulting with health experts, the Province Social Development Ministers and other stakeholders before this.