25,000 farmers in Makawanpur find their niche in milk production
October 9, 2020 | 8:40 pm&nbsp&nbsp&nbsp&nbsp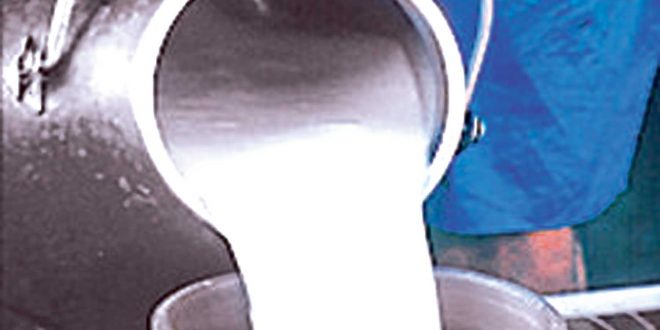 Bagmati / Oct. 9 : More than 25,000 farmers in Makawanpur district have found their calling in milk production and sale as Hetauda Dairy Distribution Project under the Nepal Dairy Development Corporation purchases milk they produce.
Approximately 200 dairy production cooperatives under the Project collect and purchase milk the farmers produce.
The project aims to manage the market for milk by providing decent prices for milk farmers produce and supply quality milks to consumers in an easy way, it has been said.
From 10,000 to 35,000 litres milk have been collected and sold on a daily basis, said section officer of the Project Thakur Das Shrestha.
The project has capacity of storing 60,000 litres milk a day.
Likewise, it has capacity of producing 3,000 litres yogurt, ghee and butter, each, on a daily basis and producing 500 kilograms cheese.
Established in 2030 B.S. with financial and technical assistances of the Government of Denmark, the Project has capacity of processing 3000 litres milk per hour, said Shrestha.
The leftover milks have been sent to Biratnagar in Morang district and Balaju in Kathmandu district to produce powdered milk, he said. RSS