Agricultural programme to involve youths losing jobs to COVID-19 crisis
October 11, 2020 | 8:46 pm&nbsp&nbsp&nbsp&nbsp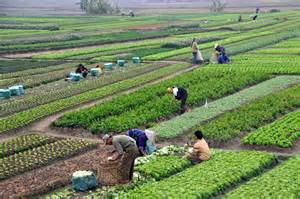 Arghakhachi / Oct. 11: The Ministry of Land Management, Agriculture and Cooperatives in Lumbini State has forwarded agriculture programme which would employ to the youths losing jobs at home and abroad due to COVID-19 crisis.
Minister for Land Management, Agriculture and Cooperatives Arati Poudel shared that the state government introduced labour insurance and provident fund for the labourer in agriculture sector to attract youths.
Minister Poudel further said the loan at subsidized interest rate, production-based grant and marketization among others were incorporated in the new agriculture programme that will prioritize employment to the youths affected by the COVID-19 crisis.
Talking to the journalists at Sandhikharka today, the Minister also informed that the works had been taken forward to make Lumbini State a model one and pocket area for tea and honey production.
On the occasion, Ministry's Secretary Rewati Raman Poudel said that programme was oriented towards increasing production and inspiring youths to be self-employed.