Government to book business people if bottled water sold in high price
October 13, 2020 | 9:29 pm&nbsp&nbsp&nbsp&nbsp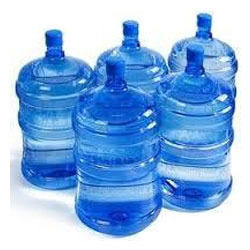 Kathmandu / Oct. 13: The Department of Commerce, Supply and Consumer Protection Management has held talks with the business people after the latter hiked the price of bottled-water.
As per the dicussisons with the business people, an agreement has been made not to hike the price of bottled-water for now.
The Department said that the decision was taken until further decision over a complaint filed at the parliamentary committee regarding the price increment of the drinking water.
The government officials and business people have also agreed to immediately issue a public notice to withdraw the recently-increased price of the drinking water, Department's Information Officer Rabindra Acharya said.
Earlier, the Nepal Bottled Water Industry Association had decided to increase the price of jar water beginning October 4.
Acharya said, "We will continue regular market monitoring. We will book if the price hike was not withdrawn. We will lodge case on black marketing by immediately arresting them if the processed water was not sold in the previous rate." RSS