SC orders PSC to allow COVID-19 patients to attend examinations
October 15, 2020 | 9:36 pm&nbsp&nbsp&nbsp&nbsp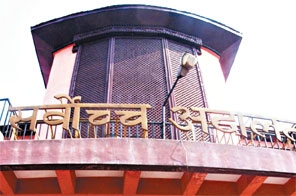 Kathmandu / Oct 15: The Supreme Court on Thursday issued an interim order not to deprive COVID-19 infected candidates of the opportunity to sit for the examinations to be conducted by Public Service Commission (PSC).
After the government decision to allow conducting examinations postponed earlier due to COVID-19 pandemic, the PSC had announced to conduct the postponed examinations for various governmental posts. However, the PSC announced to bar COVID-19 infected persons from appearing the examination issuing a Standard Operating Procedures (SOP) for the examinations.
Aspirants of the PSC examinations had then filed a writ petition against the PSC decision at the apex court. Among other things, the apex court directed the government institutions conducting the examinations and those sitting for the examinations to follow the health safety protocols developed by the government during the examinations.