PSC postpones all written examinations until further notice
October 19, 2020 | 9:53 pm&nbsp&nbsp&nbsp&nbsp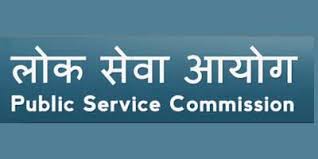 Kathmandu / Oct. 19: Owing to the increasing threat of COVID-19, the Public Service Commission (PSC) has decided to postpone all the written examinations which were scheduled to begin from November 1.
"As the officials of the commission have been infected with the novel coronavirus, they have been placed in isolation and all the main departments relating to examination have been shut," informed the PSC by issuing a notice on Monday.
The commission decided to postpone all written exams relating to civil service, security authorities and corporations as the officials could not be employed for the management of the exam center due to the increasing danger of COVID-19.
A few days earlier, the commission had issued standards for operation and management of examination during pandemic, 2077. Clause 8 (1) of the standards had mentioned that the COVID-19 infected patients, staying in isolation wouldn't be allowed to take the examination.
In the hearing of writ petition filed by senior advocate Dinesh Tripathi, demanding the PSC to allow infected patients to sit for the examination, the Supreme Court had issued an interim order on October 15, directing the commission to not execute the clause and allow the infected patients to take the examination in a safe way by protecting their dignity and privacy.
Following the SC's order, the commission on Monday also decided to suspend the clause.