NHRC urges govt to test and treat COVID-19 patients for free
October 20, 2020 | 9:09 pm&nbsp&nbsp&nbsp&nbsp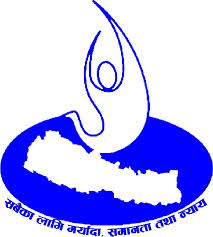 Kathmandu / Oct 20: The National Human Rights Commission (NHRC) has urged the government to provide free test and treatment to COVID-19 patients and manage the dead bodies of those dying of the coronavirus infection.
In a press statement issued by the commission's Secretary Bed Prasad Bhattarai on Tuesday, the NHRC appealed to the government to ensure the people's right to health which is guaranteed by the constitution.
The commission said that its attention was drawn to the recent decision of the government hospitals to make the COVID-19 patients bear the test and treatment expenses for COVID-19 themselves effective from October 18.
Stating that the number of COVID-19 infected persons is spiking everyday, the commission also expressed its concern over the government's decision not to bear the test and treatment cost of the COVID-19 infected persons and make the families of those dying of COVID-19 manage the dead bodies.
Article 35 of the Constitution of Nepal, 2015, guarantees that every citizen shall have the right to free basic health services from the state and no one shall be deprived of emergency health services and every citizen shall have equal access to health services.
Likewise, the Public Health Service Act-2075's Section 2 states that every citizen shall receive free basic health services from the state against communicable diseases.
In the press statement, the NHRC has cited these two provisions and has argued that the state could not shy away from its responsibility of ensuring the citizens' right to health by refraining from providing free treatment to COVID-19 patients.