Clean feed policy being implemented from Friday midnight, govt calls decision historic
October 23, 2020 | 9:11 pm&nbsp&nbsp&nbsp&nbsp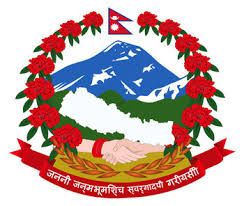 Kathmandu / Oct 23: The much-anticipated clean feed policy in television systems in Nepal will be implemented from midnight, Oct 23.
With this decision in effect, international advertisers have been barred from publishing advertisements in foreign television channels.
Issuing a press statement on October 14, the Ministry of Communication and Information Technology directed the foreign television channels which are being broadcast in Nepal to abide by the clean feed policy by Oct 23. The ministry also warned of prohibiting airing of those channels which fail to do so.
Minister for Communication and Information Technology, Parbat Gurung, unveiling the decisions of a Cabinet meeting on Thursday, shared that the government had taken a 'historic decision' to implement the new policy effective from Friday midnight as per the Advertisement Regulations Act 2019.
The clean feed system allows television signal distributors to replace advertisements in foreign television channels with local advertisements as practiced in most of the developed countries. But in the absence of a clean feed system, foreign television channels appear on Nepali television sets in real time with their original advertisements. Nepali advertisers have been lobbying to introduce a clean feed policy for years stating that it would help promote Nepali products.
Implementation of clean feed policy is expected to promote business of both Nepali cable channels and Nepali products.