Over 1 billion flows out of Country under use of IP
December 6, 2020 | 7:20 pm&nbsp&nbsp&nbsp&nbsp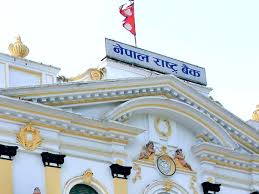 Bishwas Regmi / Kathmandu, Dec. 6: A huge amount of money has been flowing out of Nepal from the use of Intellectual Property (IP) including trademark, patent and design.
According to Nepal Rastra Bank (NRB), Rs. 1.2 billion of the total Rs. 6.5 billion flowing out of Nepal in the first three months of the ongoing Fiscal Year (FY) 2077/78 was for the use of IP.
One needs to pay royalty under IP for using famous foreign brands. The maximum amount of royalty has been flowing out from the country under trademark. Using the IP rights ensured by Patent, Design and Trademark Act 2022, various Multi-National Companies (MNCs) have been collecting huge amount of royalty, especially under trademark from Nepal.
Moreover, Section 20 (2) (d) of the Foreign Investment and Technology Transfer Act (FITTA), 2075 has provisioned royalty collection for foreign companies or investors.
However, the amount of royalty for the use of a trademark shall not exceed five percent of the total selling price for industries other than those liquor industry exporting cent percent liquor, the provision mentions.
In contrary to the previous FITTA of the year 2049, the new act, by introducing clear provisions on royalty collection has eased the process of royalty collection for the foreign industries.
According to NRB, In the first three months of FY 2075/76, a total of Rs. 10.47 billion was dispensed from Nepal to the foreign industries under the use of IP.
In the same year, Nepal had earned royalty worth Rs. 10.39 million under IP rights. RSS