No blanket amnesty for human rights violations: Minister Gyawali
December 13, 2020 | 9:25 pm&nbsp&nbsp&nbsp&nbsp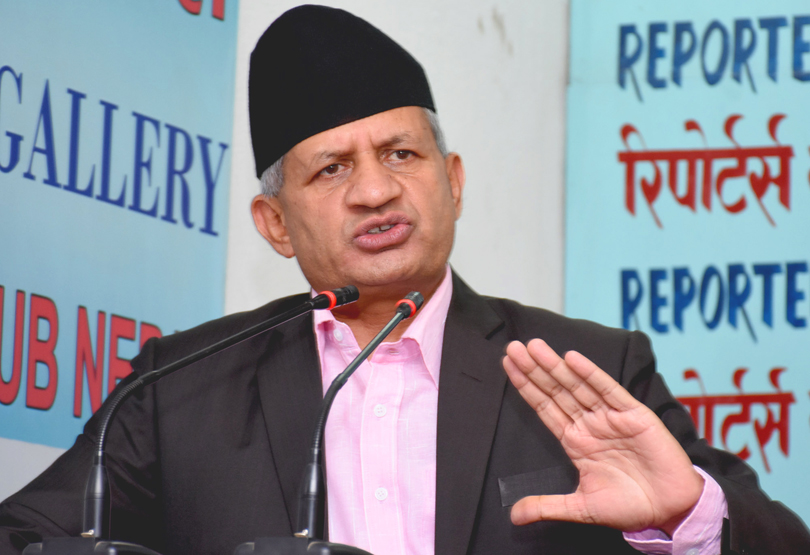 Kathmandu / Dec 13: Minister for Foreign Affairs, Pradeep Kumar Gyawali, has said that there would be no blanket amnesty in the cases of serious human rights violations taken place during the 10-year armed conflict.
At a virtual programme jointly organised by Accountability Monitoring Committee and Conflict Victims Common Platform, Minister Gyawali shared that the government has been carrying out activities to ensure justice to the victims.
He added," There will be no pardon in the cases of serious human rights violation. Transitional justice will not be completed until victims get justice. The government has been carrying out works for the same."
The Foreign Minister expressed view that efforts are being made to bring all parties together to amend acts related to the Truth and Reconciliation Commission and Commission for Investigation on Enforced Disappeared Persons.
Sharing that discussion was already held with conflict victims of all seven provinces last year to amend the acts of both Commissions and the acts of the both Commissions would be presented in coming winter session of the Parliament, he clarified that the government has been making preparation to complete the remaining task of the peace process as per the sentiment of victims.
Minister Gyawali further said, "Transitional justice has reached its final phase. It will not be ended unless the victims get justice", saying Nepal itself would resolve problems as the peace process of Nepal is of special nature.
Similarly, Coordinator of Accountability Monitoring Committee, Charan Prasain, and Chairperson of Conflict Victims Common Platform, Maina Karki, demanded to provide justice to the victims by amending the acts. RSS