CPN Dispute : Oli-led faction to hold convention in November; rival faction picks Nepal as party chair
December 22, 2020 | 9:09 pm&nbsp&nbsp&nbsp&nbsp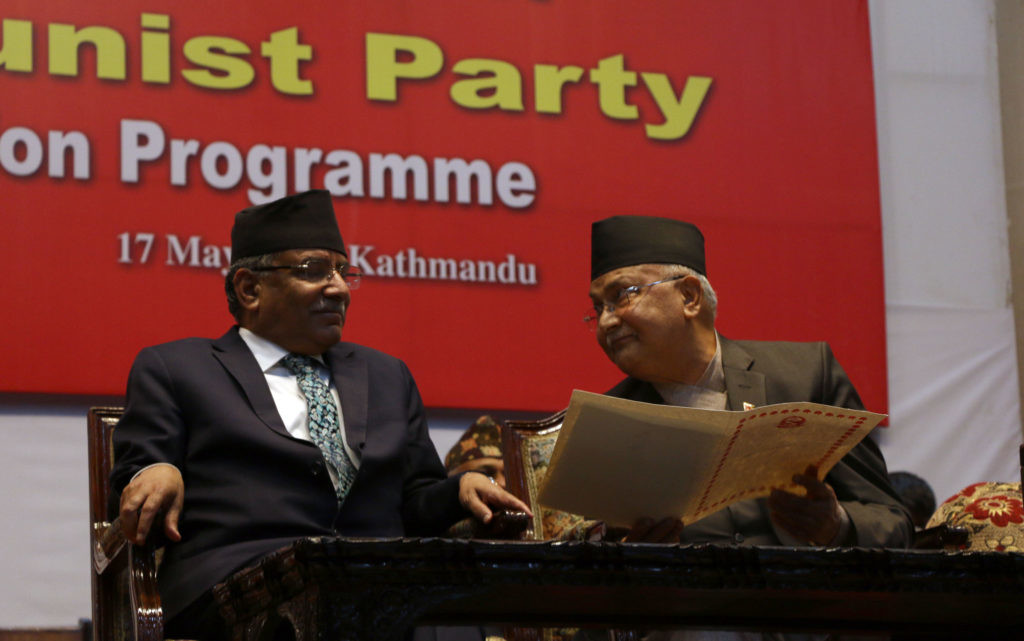 Kathmandu / Dec 22: A meeting of the Central Working Committee members of a faction of the ruling Nepal Communist Party (NCP) led by Chairman and Prime Minister KP Sharma Oli has decided to hold the party's 'unity' convention in November 2021.
Pradeep Gyawali, the new spokesperson, chosen by the same meeting of the faction, shared that the party's 'unity' convention will be held from November 18, next year.
Chairperson Oli on Tuesday announced an 1199-member committee to organize the party's general convention. He declared the new party committee during a meeting with the party's central committee members close to him at Baluwatar, the prime minister's official residence. The newly-formed committee has added 556 members to the existing 446-member central committee of the ruling party.
Earlier the party's convention was scheduled from April 7 to 12, 2021.
Rival faction of NCP picks Madhav Kumar Nepal as party's second chairman
A Central Committee meeting of the Dahal-Nepal faction of the ruling Nepal Communist Party (NCP) has decided to name Madhav Kumar Nepal as the party's other chairman.
The meeting of the rival faction held at a party venue at Babarmahal in the capital made a decision to this effect, according to NCP Spokesperson Narayan Kaji Shrestha.
According to the decision taken by the Central Committee meeting, Dahal will be the first chairman while Nepal will be the second chairman of the party.
Taking disciplinary action against NCP Chairman KP Sharma Oli for his act of dissolving parliament and announcing midterm elections, the Central Committee meeting also ousted Oli from the post of the party chairman. The next meeting of the Central Committee has been scheduled for Thursday, Spokesperson Shrestha said.
The Dahal-Nepal faction has claimed that they have a majority in the party's Central Committee with 298 central committee members supporting them. Earlier, Dahal was the party's executive chairperson and Oli was the chairperson.