Kathmandu Valley experiences coldest day of the season so far
December 26, 2020 | 8:20 pm&nbsp&nbsp&nbsp&nbsp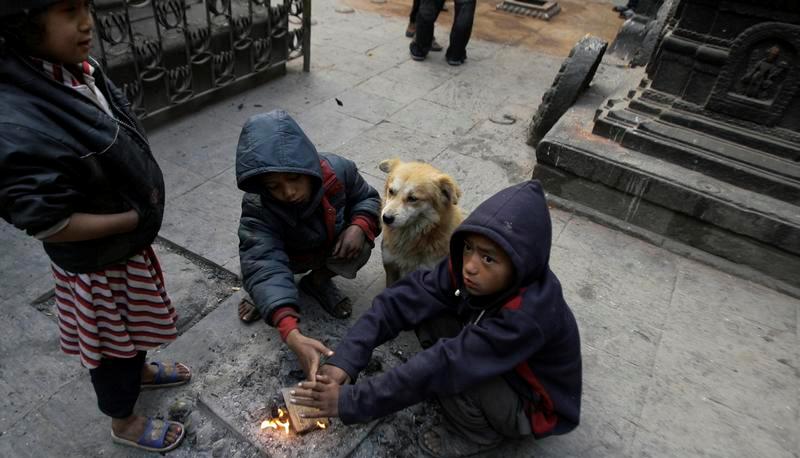 Kathmandu, Dec 26 : Kathmandu Valley experienced the coldest day so far this winter season with the minimum temperature recorded at 1.3 degrees Celsius.
The mercury dipped to 1.3 degrees Celsius in the Valley on Saturday, the Department of Hydrology and Meteorology said.
According to a meteorologist Shanti Kadel, mercury continues to fall with each passing day this winter. The minimum temperature in the Valley on Friday was 2.2 degrees Celsius.
The temperature will keep fluctuating for few more days, Kadel said. The mercury will continue to decrease if the sky is clear at night.
Meteorologists say that the minimum temperature in Kathmandu will reach zero degrees Celsius this year.
The Department, through a notice, said cold will prevail and the atmospheric visibility would be low in the morning in some parts of the Tarai and hilly region due to foggy conditions.
It urged one and all to adopt necessary precaution as there was possibility of the road and air transport becoming affected due to this condition.
The weather update shared by the Department shows that the minimum temperature in the Valley was 1.2 degrees Celsius and the maximum temperature 19.0 degrees Celsius.
The lowest minimum temperature recorded on Saturday was minus 6.4 degrees Celsius in Jumla and the highest minimum temperature was recorded at Dhankuta at 7.2 degrees Celsius.
Meanwhile, the temperature has declined in various districts of the Terai lately.
Cold wave and fog are hitting hard the people in Terai, especially the children and elderly. RSS