Nepal Telecom to operate IP TV from Friday
December 30, 2020 | 9:32 pm&nbsp&nbsp&nbsp&nbsp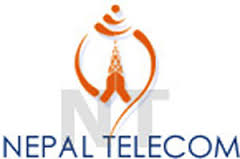 Kathmandu / Dec. 30: Nepal Telecom is to bring into operation the IP TV from Friday. Nepal Telecom had been preparing for this since two years and it will bring the IP TV service into operation through the fiber-to-the-home (FTTH) in the NT TV brand from the New Year's Day 2021.
Nepal Telecom has been presently providing voice service and data service through FTTH and it is adding the IP TV service as well.
Access to FTTH network would be required for viewing the NT TV service. For now this service would be available in Sundhara, Babarmahal, Thimi, Balambu, Bhaktapur, Chabahil, Chhauni and Gongabu within the Kathmandu Valley.
Nepal Telecom's FTTH network has reached Patan, Hattigauda, Jorpati, Kirtipur, Sainbu, Lubhu, Naxal and even up to Banepa outside the Valley and it would be available at places where the FTTH can be technically distributed.
Nepal Telecom's spokesperson Rajesh Joshi said the subscribers who are taking the voice and data service or both through the FTTH service should contact the nearest Nepal Telecom office for availing of NT TV service. RSS