Preparation of Dahal-Nepal faction to oust him and impeach president forced to dissolve parliament, says PM Oli
December 30, 2020 | 9:33 pm&nbsp&nbsp&nbsp&nbsp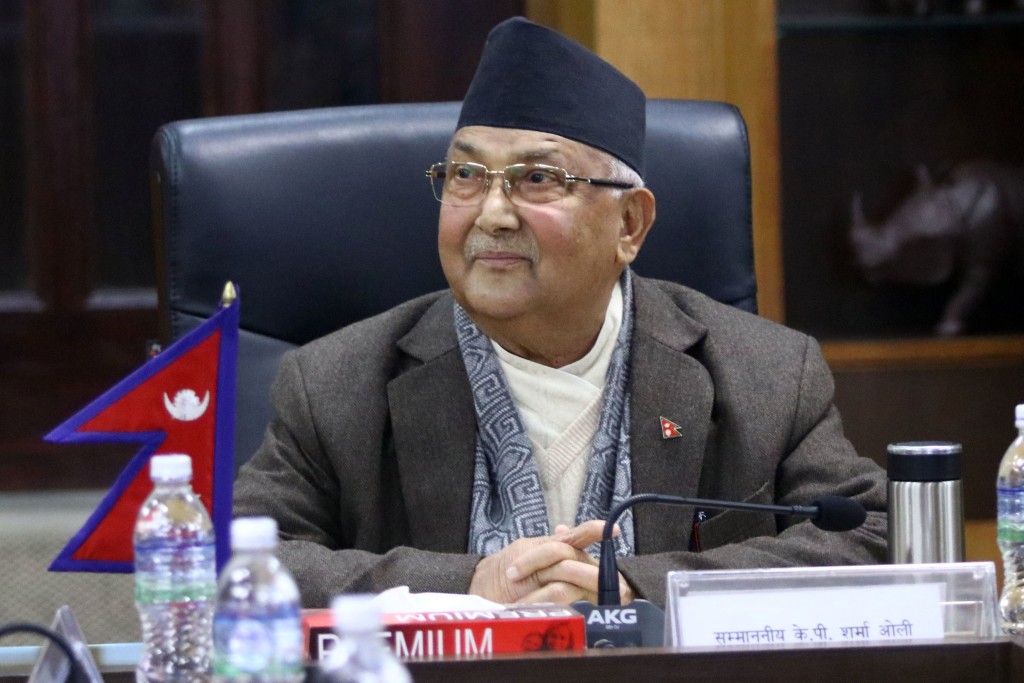 Kathmandu / Dec 30: Prime Minister KP Sharma Oli, who is also the chairperson of a faction of the ruling Nepal Communist Party, accused Pushpa Kamal Dahal of breaching various agreements reached between them on multiple occasions to keep the party unity intact.
Addressing party leaders and cadres of his faction from Sudurpaschim Province in the capital on Wednesday, Oli came down heavily against leaders of the rival faction for their non-cooperation in running the party and government for the past two years since he came to power.
"In fact, Prachandaji [chairperson of the rival faction] was negotiating with the Nepali Congress to form the government and at the same time he was bargaining with me although we [two communist parties] won elections after forging an electoral alliance," Oli said.
PM Oli hit back at leaders of the Dahal-Nepal faction of the NCP a day after the rival faction organised protest rallies across the country against the government's move to dissolve the House of Representatives (HoR).
Oli said that he reached a number of deals with Dahal for keeping the party unity intact. "I am tired of making deals with Dahal," he said.
Oli also urged Dahal to renounce politics of betrayal.
While maintaining that there is no constitutional provision to reinstate parliament, Oli also said that he was forced to dissolve parliament after knowing that the Dahal-Nepal faction was planning to file a no-confidence motion against him and introduce an impeachment motion against President Bidya Devi Bhandari in parliament.
"Now, Dahal, Nepal and Khanal are pretending themselves as revolutionary. Isn't this ironic?" he questioned.
On a separate note, Oli ruled out the possibility of revival of monarchy. "No one can snatch away the hard-earned democratic gains at this moment," he added.