Mukim and Thair win Naulin Inhouse Tennis Tournament
February 13, 2021 | 9:26 pm&nbsp&nbsp&nbsp&nbsp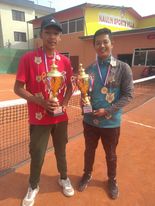 Kathmandu / Feb 13: Mukum Thapa and Thair Ahmed won the title of Naulin Inhouse Tennis tournament that concluded on Saturday.
They won the tournament participated by over 20 members of Naulin Sports Villa. The tournament was organized as part of refreshment among the members of the Villa, who were missing such tournament for a year due to Covid-19 pandemic.
With the decreased caseload of Covid-19 pandemic and positive environment created due to availability of vaccine against Covid-19, although in a limited number, people are opting to return to normalcy and resuming their activities, which were hampered for almost a year.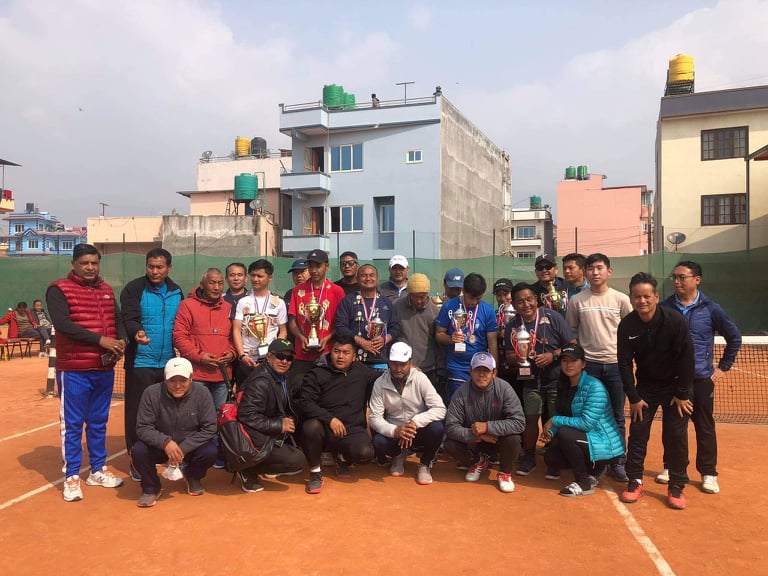 The participants informed that they got refreshed and revitalized thanks to such competition. They thanked various sponsors for supporting their endeavor. The Villa informed that they will continue such events taking necessary health precaution. The organizers informed that they organized the event as there are very few Covid-19 cases and the vaccine is gradually getting accessible.