Nepal has to focus on exporting value-added products recommends EU Ambassador Deprez
April 3, 2021 | 9:59 pm&nbsp&nbsp&nbsp&nbsp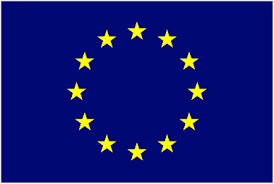 Kathmandu / April 3: Nepal needs to diversify its exportable goods rather than just focusing on the niche products in order to gain from trading with other countries.
Speaking at a program, European Union (EU) Ambassador to Nepal, Nona Deprez stressed that Nepal needs to switch to more value-added goods than its traditional products while exporting, to the European countries in particular. According to her, Nepali products have been receiving good recognition in the EU countries.
The EU, through its initiative entitled 'Everything but Arms', has been providing duty-free and quota-free access to all imports except armaments from the least developed countries. "However, Nepal has failed to get optimum benefits out of the targeted program," said Deprez at the program recently organized by the European Economic Chamber (EEC) Nepal.
Deprez said that the EU is keen to assist Nepal to upgrade into the use of green technology. She said the EU has now been focusing on improving the food supply chain, short value chain products, traditional herbs and cereal production in Nepal. "The country has to take prudent steps to control the fast-depleting natural resources while forwarding the development activities," she added.
President of EEC Nepal, Narayan Bajaj urged the traders to cater to the markets of east European countries that have remained unexploited largely for the Nepali products. The participants of the program underscored the need for extending EU assistance to enhance exports, tourism business, investment and technology transfer for the landlocked country.