19 injured on first day of Bisket Jatra
April 11, 2021 | 9:31 pm&nbsp&nbsp&nbsp&nbsp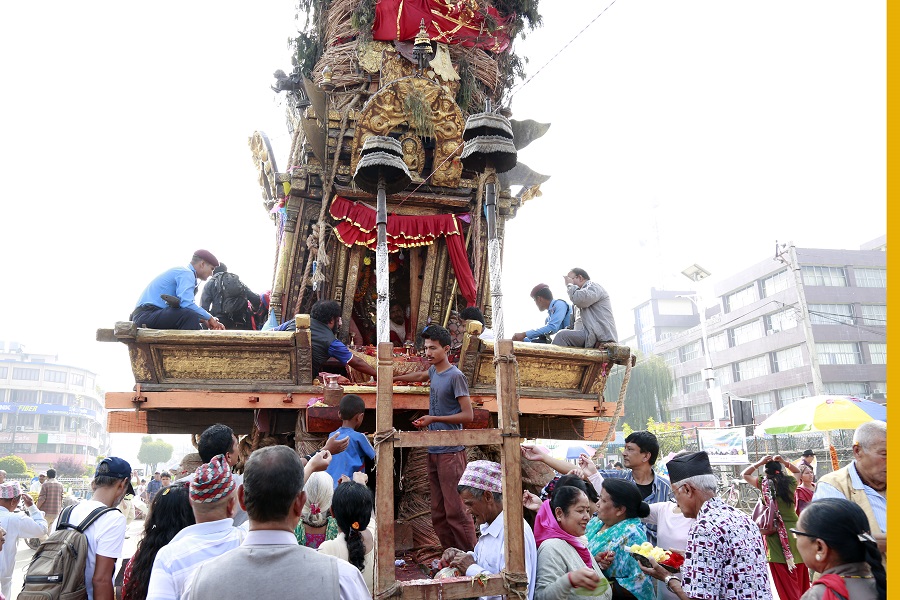 Bhaktapur / April 11: Altogether 19 persons were injured in the Bisket jatra, a chariot pulling festival that began in Bhaktapur on Saturday. Some were injured after falling off the chariot while others were injured in clashes that took place among the revelers.
When the chariot reached Nasman at around 7:00PM, 79-year-old Krishna Gopal Mulguthi and 26-year-old Dipesh Sangache were injured after coming under the wheels of the chariot, police said.
Likewise, Manish Sintakal,18, Ramesh Mata, Amik Tyayana, Sunil Bhujel were injured while pulling the chariot.
The injured are undergoing treatment at various hospitals in the valley.
At around 1:00AM, a clash took place among the groups involved in pulling the chariot. People pelted stones at each other after a dispute over pulling the chariot along the route specified by Bhaktapur Municipality.
The chariot pulling resumed this morning and was being taken toward Gahiti.