Ecosystem Degradation: A Burning Environmental issue
June 5, 2021 | 9:10 pm&nbsp&nbsp&nbsp&nbsp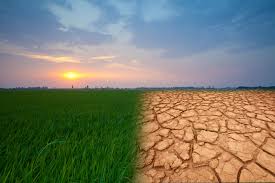 Indira Aryal / Kathmandu, June 5: With the aim of spreading knowledge and awareness for the protection of the environment as well to take action against the degradation of ecosystem, the World Environment Day (WED) is celebrated every year on June 5.
This year, the day is being celebrated with the theme "Ecosystem Restoration," with a special focus on creating a good relationship with nature. The theme emphasises the recovery of ecosystems that have been degraded or destroyed for years.
Regarding this burning environmental issue, experts have said that the ecosystem can be restored through various ways such as planting trees, changing our diet and cleaning our rivers and coasts.
Hari Bhadra Acharya, an ecologist at the Department of National Parks and Wildlife Conservation said that this year's environment day message is about spreading knowledge about biological ecosystem, on which human beings rely not only to survive but also to thrive.
He said that most of the natural ecosystem has been converted into artificial places such as cities and infrastructures. Though it may not be possible to restore them to their original condition, planting trees in the cities, repairing and replanting wetlands can reinforce them to some extent.
All kinds of ecosystems can be restored, including forests, farmlands, cities, wetlands and oceans. Restoration initiatives can be launched by anyone, from governments and development agencies to businesses, communities and individuals.
Causes of ecosystem degradation are many and varied, and can have an impact of different scales, experts said.
Healthier ecosystems with richer biodiversity bear greater benefits such as more fertile soil, bigger yields of timber, and larger storage of greenhouse gases.
Chhatra Mani Sharma, Professor at the Central Department of Environment Science, Tribhuvan University (TU) said that there are a lot of natural ecosystems that should be restored through scientific ways such as the Bagmati River and Chure hill range.
"Most of the water bodies and natural resources are degrading in the country. There should be scientific study before construction of development projects — like hydropower and road — to protect the ecology," Sharma said.
Natural resources of Chure have been degraded for many years. If no initiative is taken towards protecting and restoring them now, the country will lose important natural ecosystem, Sharma said.
Narendra Man Babu Pradhan, Programme Coordinator of International Union for Conservation of Nature (IUCN), said that disturbance on the environment has been increasing with the increase in population, overexploitation of natural resources, land encroachment and unmanaged infrastructure development.
"Law after law have been enacted to protect the environment, but the problem is they are rarely implemented, if at all. We are increasing the percentage of forests but there is no uniform distribution of natural ecosystem services and benefits," Pradhan said.
Dr. Krishna Prasad Acharya, Member Secretary at the President Chure-Tarai Madhesh Conservation Development Board said that the Chure belt is very important part of the country's ecosystem.
He said that restoration of degraded ecosystem can happen in many ways like planting trees, wetlands protection and removing human pressures so that nature can recover on its own.
Biodiversity plays an important role in offering ecological services that make life livable on Earth. Each species, no matter how big or small, has an impact on the ecosystem.
According to the United Nations, Pakistan is set to play a global host to World Environment Day this year. The event will see the launch of the UN Decade on Ecosystem Restoration 2021-2030.
Over the next 10 years, the United Nations, with support from countries, partners and people, want to focus on preventing and reversing the loss of degraded natural ecosystems to fight the impacts of climate change.