32,500 metric ton Urea arrives in Nepal
June 9, 2021 | 9:22 pm&nbsp&nbsp&nbsp&nbsp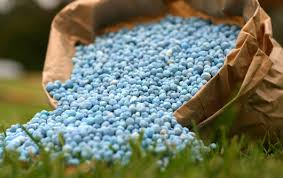 Birgunj / June. 9: A total of 32,500 metric tons of urea fertiliser procured from Bangladesh have arrived in Nepal.
The fertiliser was procured via the government-to-government (G2G) model and as per the procurement agreement, the consignment arrived at the Birgunj-based provincial office of Krishi Samagri Company Limited (KSCL) on Wednesday.
As per the agreement, the Bangladesh government is providing 50,000 tonnes of urea fertilisers to Nepal of which, the remaining 17,500 fertilisers would arrive shortly, informed Gorakhnath KC, manager at KSCL provincial office.
"We were supposed to receive 50,000 tonnes of fertilisers by now as per the agreement. But due to the COVID-19 pandemic, the delivery time got delayed," he said.
According to KC, the Embassy of Nepal in Bangladesh was striving to transport the remaining consignment as soon as possible.
Meanwhile, according to RSS, currently, there are 2,700 metric ton urea fertilisers, 1,402 DAP, and 1,280 potash in-store at KSCL's Birgunj office. The fertilisers are provided to the farmers through 131 distributors in Parsa. The KSCL provides up to 130 packets of fertilisers to one distributor. Around 90 per cent of farmers in Parsa are into commercial paddy farming.