President and PM lauds role of matryrs; call for unity to fulfill their dreams
January 30, 2016 | 9:05 am&nbsp&nbsp&nbsp&nbsp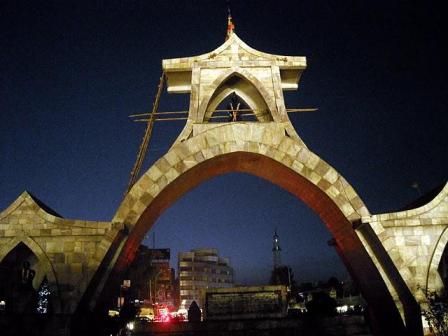 Kathmandu / January 30: Prime Minister KP Sharma Oli has said that the government has high respects to the sacrifice of the martyrs for the wellbeing of the nation and people and is effortful to materialise their dreams for betterment of the country.
He further expressed his commitment that the government is and will be always dedicated to democracy, peace, development, social justice and equity, people's sovereignty, national unity and integrity.
In a message of best wishes on the occasion of the Martyrs' Day today, The Prime Minister has expressed heartfelt tributes to martyrs Gangalal Shrestha, Shukraraj Shastri, Dharmabhakta Mathema , Dashrath Chand and all known and unknown martyrs who valiantly fought against autocratic regimes and sacrificed their lives for the establishment of democracy in the country. On this occasion, the Prime Minister also wished that may this Day inspire all Nepalis to follow the path shown by these immortal martyrs.
In the message, Prime Minister has also called on the agitating United Democratic Madhesi Front (UDMF) to come for bilateral talks if it has still disagreements and grievances over the new constitution as the talks are the best means of seeking a solution to any problem. The problems seen in the country before the promulgation of the constitution were being gradually addressed and a process has already begun for addressing the political misunderstandings in phase wise manner, with the first amendment to the constitution made on January 23.
Meanwhile, in a message of bes wishes on the occasion, President Bidya Devi Bhandari has extended emotional tributes to all known and unknown martyrs on the occasion of the Martyrs' Day.
The President has wished that may this Day inspire all Nepalis to get involved in the nation building efforts with dedication so as to materialise the dream of martyrs.
There is a need for all Nepalis to unite to institutionalize achievements of sacrifices of martyrs and eventually attain political stability, peace, development and progress as real tributes to the martyrs, the President said in the message.
The constitution has guaranteed the people's rights and institutionalised democratic republic and it is the collective responsibility of all to take the constitution to a successful enforcement, institutionalise political achievements to date and undertake a journey for achieving prosperity and economic progress on the basis of unity and consensus , the President added.
The President has recalled martyrs Shukraraj Shastri, Gangalal Shrestha, Dharma Bhakta Mathema and Dasrath Chand who attained martyrdom fighting for the national independence, and safeguarding human rights on this occasion. RSS