NA supporting school reconstruction
April 20, 2016 | 10:28 am&nbsp&nbsp&nbsp&nbsp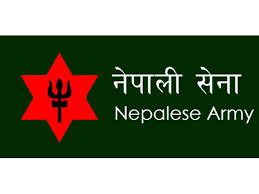 Baglung / April 20: The Nepal Army (NA) has provided support to the reconstruction of the district headquarters-based Vidhyamandir Higher Secondary School, which was hit hard by the 'Gorkha Earthquake'.
The construction of school new building was mooted when the old structure built nearly 75 years ago was further devastated by the earthquake. NA's Suryadal Battalion based in Baglung Bazaar has mobilized its force to dismantle the old building.
Earlier too, the NA had broken the earthquake hit four-room building of the school. The task of dismantling school building that began Tuesday would be completed within a week, said Lieutenant Colonel Indra Bir Bista.
The School sources said that a new building will be constructed after breaking the entire 14-room structure. "It takes a week to prepare the foundation of a new building once the old building is completely broken", said Bista, adding, "This is a part of the cooperation being extended by NA to schools in the post-earthquake rescue and reconstruction".
The NA has proactively come up with cooperation to the school rebuild efforts as it is the district's oldest and historical school. The NA has also provided support in the reconstruction of school buildings in other parts of the district. In the aftermath of the earthquake, the NA had made arrangement for regular operation of schools even by building temporary huts.
When required the NA is ever ready to get deployed in any area, said NA Major at Suryadal Battalion Ganesh Poudel Chhetri. RSS