Solu Corridor power transmission line entangled in controversy
April 21, 2016 | 10:10 pm&nbsp&nbsp&nbsp&nbsp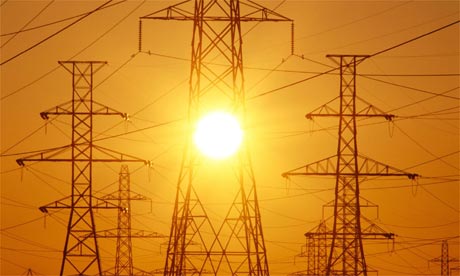 Kathmandu / April 21: The 132-KV Solu Corridor Power Transmission Line being constructed by the Nepal Electricity Authority (NEA) has been mired in controversy.
The dispute related to the process of selecting the contractor for the project has now reached the Public Accounts Committee (PAC) of the Legislature-Parliament from the Commission for the Investigation of Abuse of Authority (CIAA) and the Supreme Court.
The then Energy Minister Radha Gyawali and other NEA officials had to face the music after the CIAA pronounced that the process of selection of the contractor for the project was faulty. However, the Supreme Court on March 16 decided that the CIAA's decision was wrong. Following the Supreme Court's decision, another contractor company which was denied the contract because of the apex court's latest decision has been expressing its dissatisfaction.
The parliamentary committee has decided to take more information from Energy Secretary Rajendra Kishor Chhetri who wrote a note of dissent against then decision process for appointing the contractor.
The meeting of the PAC today discussed this issue and concluded that it will take the appropriate decision on the matter only after holding further discussions, saying the then Minister and the Energy Secretary were in dispute regarding the process of selecting the contractor and that the project works were also halted.
The NEA will have to cough up Rs 1.38 billion in compensation after two years in case the transmission line project is not completed.
One of the bidders filed a complaint at the CIAA after the NEA Board of Directors' meeting on 21 August 2015 approved the bid of Mohan Energy which had bid Rs 270 million more.
In today's PAC meeting, Deputy Prime Minister and Minister for Energy Top Bahadur Rayamajhi urged PAC to take appropriate decision so that the project could be taken forward while making those who took wrong decision liable for punishment.
Secretary at the Ministry of Energy Suman Prasad Sharma also asked the PAC to make the required decision regarding the project as there was no question of halting the project altogether although different sorts of comments were made regarding the NEA Board of Directors' decision.
Executive Director of NEA Mukesh Raj Kafley said there was nothing wrong in the contractor selection process and that they were waiting for the PAC's appropriate decision in this regard.
Lawmakers Dr Minendra Rijal, Ram Hari Khatiwada, Bikash Lamsal, Sarbendra Nath Shukla, Jaya dev Joshi, among others, speaking in the committee meeting today, demanded action against those making erroneous decision regarding the selection of the contractor for the project. The meeting was chaired by PAC chairman Janardan Sharma. RSS