Dharahara's replica under construction
April 25, 2016 | 10:20 am&nbsp&nbsp&nbsp&nbsp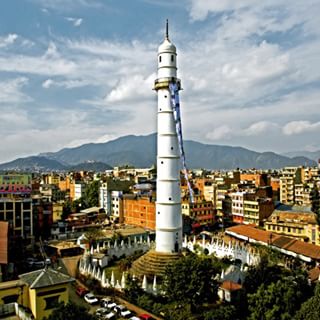 Nawalparasi / April 25: The establishment of the replica of Dharahara tower has begun in Nawalparasi in commemoration of those killed in the destructive earthquake that occurred in 25 April 2015.
The 21-metre high replica of the historical tower is being constructed on the premises of Janajyoti Higher Secondary School in Pragatinagar at the estimated cost of Rs 1.5 million.
Nepali Congress (NC) central member and former minister Mahesh Acharya inaugurated the replica on Sunday.
On the occasion, leader Acharya stressed the need of meticulous reconstruction of touristic and historical Dharahara and the to-be-constructed replica would remind the towers and heritages devastated by the earthquake. RSS