China manufactured aircraft ready to takeoff for Nepal
April 25, 2016 | 7:39 pm&nbsp&nbsp&nbsp&nbsp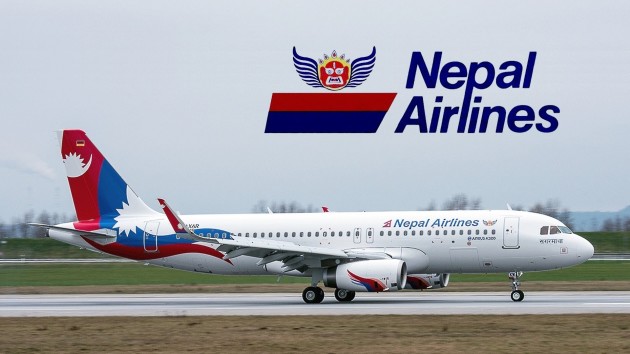 Yek Raj Pathak (China) / April 25: Four aircraft, manufactured especially for Nepal, are ready to take off, an official at the Chinese aircraft manufacturing company at Harbin said.
Chief Engineer of the aircraft manufacturing company, AVIC, Song Zhan said the final preparations have been done for that purpose. Song is also the designer of the aircraft meant for Nepal.
There was a delay in bringing the aircraft due to various reasons. The Y-12 aircraft were already ready in December 2015 and were lying at the aircraft manufacturing plants at Xi'an and Harbin in China.
"We have carried out the final preparations for delivering the aircraft to Nepal and waiting for the representative of the Government of Nepal," Song said, adding that a team comprising representatives of the Government of Nepal, pilots and engineers has carried out test flight and technical check reaching Xi'an and Harbin.
Song further said that they have asked the Government to do the final preparations for taking the aircraft to Nepal.
Of the six aircraft specially made for Nepal, two were provided in grant and have already been taken to Nepal. Of the remaining four, one is kept at the company's ground at Xi'an and three at Harbin. The aircraft parked at Xi'an is an MA-60 aircraft while the three parked at Harbin are Y-12.
Officials at the aircraft manufacturing company said that the Government of Nepal has already paid over 60 percent of the cost or 21 million US Dollars for the four aircraft.
The aircraft have been painted with the Nepal Airlines Corporation colours and the national flag along with the Nepali call signs – 9N AKV, 9N AKU, 9N AKT.
As per the condition laid down in the aircraft purchase agreement, Nepal shall pay 35.1 million US Dollars for the four aircraft, 60 percent of which has already been paid.
"It has been long since the team returned to Nepal after carrying out the test flight. The two aircraft given as grant assistance were flown to Nepal after the team certified that everything was OK. We have readied the remaining four aircraft from our side and are waiting for Nepal to take them," Deputy Director of AVIC company Xi'an, Zhang Yulong, said.
Mr Zhao Feng De, the chief pilot at the company, who has flown aircraft in Nepal for six years since 2001, said: "Nepal should take these aircraft as soon as possible for the benefit of its air transport. It is not good to keep the aircraft without use here." He also suggested that the Y12 aircraft would be suitable for the weather and geography of Nepal.
Vice-president of AVIC Harbin and a leader of the Communist Party of China, Mr Gu Haichang said that the aircraft of the model manufactured for Nepal are certified by the Federal Aviation Authority of America (FAA).
According to the Chinese officials, China has also trained two Nepali pilots as trainers, provided training to eight pilots for flying these aircraft, ground crew training to 16 persons and the flight attendant training to eight people. RSS