Reports contradict government's claim all health centres have doctors
November 17, 2016 | 9:21 pm&nbsp&nbsp&nbsp&nbsp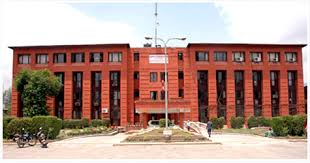 Kalpana Poudel / Kathmandu, Nov 17: Government's claim that all state-owned health facilities across the country have doctors is found to be wrong.
At a national annual progress review seminar on health services and programmes executed in the fiscal year 2072- 73 BS kicked off here Wednesday, chiefs of the respective regional health directorates revealed this fact. The annual health report of the respective directorates for the fiscal year 2072-73 BS presented at the seminar stated that some health centres in the five development regions across the country are running without doctors for years.
Last month, there was the statement from the Ministry of Health that doctors had already reached to all health centres across the country. But the reports presented by the regional health directors contravene the government claim.
Three health facilities in the eastern region, three in the central, five in the western, two in the mid-west and three in the far-west do not have even a single doctor, the reports stated.
At a regular press meet last month, Health Minister Gagan Kumar Thapa vowed to send at least two doctors to each health centre. The findings are enough to say that the government failed to deliver on that promise.
There are 204 health centres in 75 districts across the country. The Ministry statistics show that 42 health centres have more than three doctors on duty.
The country every year produces over 350 doctors completing the medical education on the government scholarship quota. They at least should serve two years in the rural areas after the completion of the MBBS degree from different medical colleges including the National Academy of Medical Science, the BP Koirala Institute of Health Sciences, Dharan and the Kathmandu University. They are given the salary as per the government scale and all other facilities.
When contacted, Under Secretary at the Department of Health Services Taranath Luintel said the government has in one round already send doctors to all health centers across the country except in Surkhet.
But, posts in some centres are fulfilled just in paper due to some technical reasons as some of the appointed doctors have gone for abroad study and transfer of some is yet to be adjusted. He said the government has already started the process for sending doctors to the vacant posts on a contract-basis. RSS