School program to mark 16-day activism against VAW
November 26, 2016 | 12:41 pm&nbsp&nbsp&nbsp&nbsp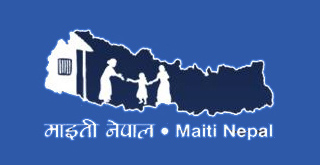 Kathmandu / Nov 26: Australian Ambassador to Nepal Glenn White and Chairperson of Maiti Nepal Anuradha Koirala jointly launched a 16-day activism to mark the International Day for the Elimination of Violence Against Women.
The Embassy, in partnership with Maiti Nepal, is hosting events in four different schools across the Kathmandu valley to educate school students on issues surrounding violence against women. As part of the program, students will be handed out white ribbons and be explained about the importance of expressing solidarity in fighting VAW.
The program will also include street dramas, distribution of information leaflets and display of banners on VAW.
Addressing a program at a school in Kathmandu on Friday, Ambassador White said violence against women is unacceptable, anywhere anytime and violence against women is a significant human rights violation that has a profound and devastating impact on its victims, on communities, and society as a whole.
Ambassador White called on all the students to stop tolerating poor behaviour by men and boys, and to make sure our sons respect girls as their equals and our daughters realise that being a woman does not limit their potential.
Speaking on the occasion, Chairperson of Maiti Nepal Anuradha Koirala said women are still subjected to violence and trafficking and we are still staggering from providing the rightful status women deserve in this society. Men need to start voicing against women violence now and at the same time we, as a woman, must not be silent witnesses or turn deaf ears, especially if we find violence in and around our homes. RSS