China to provide Rs 15.7 billion grant to repair Syaphrubesi-Rasuwagadhi Highway
December 29, 2016 | 10:19 pm&nbsp&nbsp&nbsp&nbsp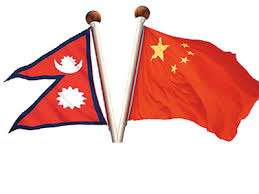 Kathmandu / Dec 29: The Chinese government has agreed to provide a grant assistance of Rs. 15. 7 billion to Nepal for the implementation of Syaphrubesi-Rasuwagadhi Highway repair and improvement project, upgrading and renovation project of Civil Service Hospital, and other post-disaster reconstruction projects agreed upon between the two governments.
The projects aim to improve the connectivity with China that would promote tourism, trade and investment, enhance the health care services and also improve the living conditions of the people in the earthquake affected areas through rehabilitation and reconstruction of socio-economic infrastructures damaged by the earthquake, said a press release issued by Nepali Embassy in Beijing.
The grant agreement was signed and exchanged by Nepali Ambassador to China, Leela Mani Paudyal, and Chinese Vice-Minister for Commerce, Zhang Xiangchen.
The Government of Nepal expressed its sincere appreciation to the Chinese government for this assistance and for continued support in the socio-economic development of Nepal. RSS