47.86 mln cu ft timber needed for post-quake reconstruction
January 15, 2017 | 10:39 pm&nbsp&nbsp&nbsp&nbsp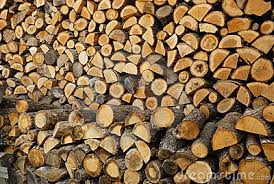 Kathmandu / Jan 15: The government has estimated that 47,860,754 cubic foot of timber would be needed for the post-earthquake reconstruction work in 31 affected districts.
The estimated volume of timber is needed for rebuilding of private houses, government buildings, schools, health facilities and structures of archaeological significance. The government has the target of completing the post-quake reconstruction work by the next five years.
The Ministry of Forest and Soil Conservation had constituted a five-member committee — headed by Deputy Director of Department of Forest Hem Aryal some three and half months ago — to prepare a report on timber requirement for the post-earthquake reconstruction. The committee submitted its report on Sunday to Minister Shankar Bhandari.
Minister Bhandari has already directed the Ministry's subordinate bodies to ensure smooth supply of timber to the earthquake-hit districts.
The affected districts were divided into three clusters during a study for the estimation of necessary timber.
The Timber Corporation of Nepal Limited has operated 11 sawmills, and work is progress for the supply of lumbers produced in such sawmills, Corporation's General Manager Birendra Kumar Yadav said.
The government plans to collect logs from the community-run and private forests as well as other sources, and use the current stock logs remaining in the ownership of the community forests, District Forest Products Supplies Committee, Sarnath Forest Development Project, the Corporation and Nepal Forest Industries Association for the rebuilding works, it is said. The current stock is 2,179,564 cubic foot, according to the report. RSS