House panel passes bills on voters' list and Election Commission
January 23, 2017 | 10:37 pm&nbsp&nbsp&nbsp&nbsp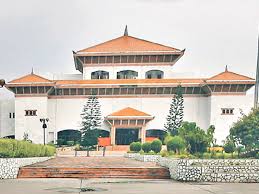 Kathmandu / Jan 23: The Parliament's State Affairs Committee passed twin bills on voters' list and the Election Commission on Monday.
The bill on voters' list has proposed to make the voters' ID card mandatory to exercise voting rights in the elections in all three tiers — federal, provincial and local, said the State Affairs Committee member Gangadhar Tuladhar of the CPN-UML.
The bill on Election Commission has provisioned that the government would announce the election dates after consulting the Election Commission.
The full meeting of Parliament would vote on the bills after they would be presented before it on Tuesday. RSS