Nepal-India Oversight mechanism reviews progress
January 30, 2017 | 10:37 pm&nbsp&nbsp&nbsp&nbsp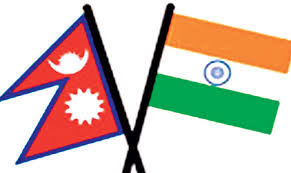 Kathmandu / Jan 30: The second meeting of the Nepal-India Oversight Mechanism, jointly led by Foreign Secretary Shanker Das Bairagi and Ambassador of India to Nepal, Ranjit Rae, was held in Kathmandu on Monday.
The meeting made a comprehensive review of the progress achieved in economic and development corporation projects between Nepal and India since the first meeting of the Mechanism that was held at the Ministry of Foreign Affairs in Kathmandu on 29 November 2016, said a press release issued by the Ministry of Foreign Affairs.
Besides discussing issues relating to cross border rail projects, integrated check posts, cross-border transmission lines, Arun III and Upper Karnali Hydropower projects, Pancheshwar Multipurpose Project, postal roads, line of credit projects and reconstruction projects, the meeting covered other pertinent matters.
Both sides expressed satisfaction on the substantive progress made since the first meeting of the Mechanism. While stressing on the importance of expeditious completion of all ongoing bilateral projects, the two sides agreed on further measures to be undertaken in the coming days and months for their effective implementation.
It may be noted that the Nepal-India Oversight Mechanism was agreed to be set up during the visit to India by Prime Minister Pushpa Kamal Dahal in September last year in order to take measures to ensure that all ongoing bilateral economic and development projects are implemented within defined timeline.
The third meeting of the Oversight Mechanism will be held in the last of week of March 2017 in Kathmandu, added the press release. RSS