President Bhandari returns home
April 21, 2017 | 9:42 pm&nbsp&nbsp&nbsp&nbsp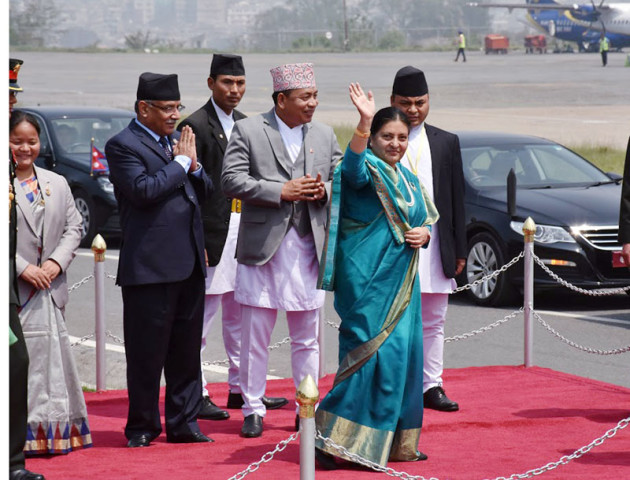 Kathmandu / Apr. 21: Wrapping up her five-day state visit to India, President Bidya Devi Bhandari returned home on Friday.
President Bhandari had left Kathmandu for New Delhi of India on April 17 at the invitation of her Indian counterpart Pranab Mukherjee.
During her visit, Bhandari held meetings with her Indian counterpart Mukherjee, Indian Prime Minister Narendra Modi, External Affairs Minister Sushma Swaraj, Home Minister Rajnath Singh and Finance Minister Arun Jaitley among other influential leaders of various political parties.